Go Kart 2000 classifieds are free photo classifieds to buy, sell, and trade karts and karting equipment. Your free classified ad can run for up to 90 days. We are one of the few free classified ad sites to also allow you to post a photo for free. Here's what you can do:
Spotlight Ad »
2001 crg 125 ridden only twice!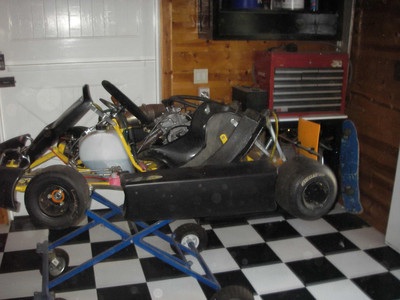 my dad bought this kart for me for about $6800 and i have literally taken out to the track 2 times.it has never been crashed and probably has a total of 2 hours on it. i never plan to use it again so i am selling it. i dont know to much about karts but it does have brimbo breaks on it and a ribtec ... more

Whether you are a professional driver, a fan, or just want to re-capture somthing from your childhood, we make it easy to buy, sell, trade, or just learn more about the wonderful world of karting.